BonusLink Card > BonusLink Card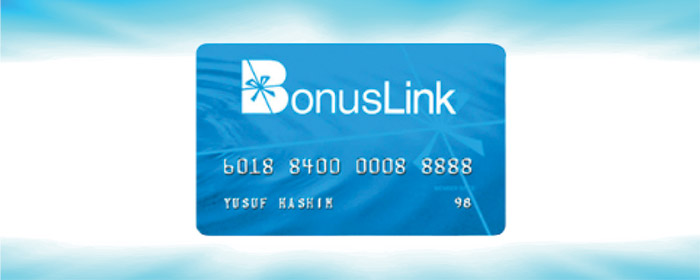 Enjoy a Whole New World of Rewards!
Collecting BonusLink Points is as easy as 1,2,3! When you shop at Parkson, you'll accumulate Bonuslink Points that can be used to redeem a wide range of quality and trendy Gifts including Parkson Vouchers. You can accelerate Points collection by roping in your family Members so that you can redeem Gifts at a faster pace!
It is so Easy to Collect BonusLink Points!
1. Present your BonusLink Card to the cashier upon your purchase.
2. Pay for your purchases.
3. Let the cashier swipe your BonusLink Card and your BonusLink Points will be recorded automatically.
Not yet a Member!
BonusLink membership is FREE. Just visit www.BonusLink.com.my or any Parkson store today to be a Bonuslink Member and start shopping and collect BonusLink Points.